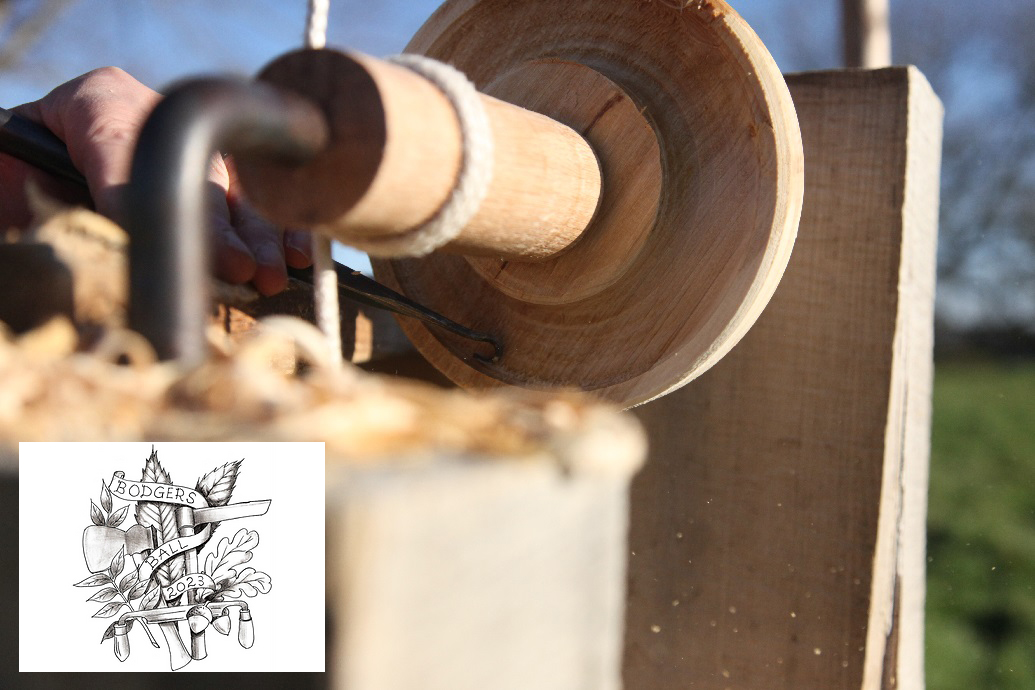 Burwash Manor, a collection of converted farm buildings in the picturesque village of Barton near Cambridge, will host this year's Bodgers Ball from the 5th to the 8th of May. The event celebrates traditional woodworking techniques, mainly green woodworking, and brings together woodworkers and artisans worldwide.
What Can Visitors Expect?
Visitors to the event can expect to see and learn about traditional woodworking tools and techniques. This includes tools as the pole lathe, which has been used for centuries to turn wooden bowls. In addition, the Bodgers Ball offers a unique opportunity for woodworkers to connect, exchange ideas, and learn new skills. In addition, there are workshops, demonstrations, and other activities related to woodworking and craftsmanship.
As the sun sets and courses are finished, it's common for all attendees to sit around a fire. There's normally a lot of singing. Check out my video below:
Traditional Craft Courses
This year takes advantage of the extra bank holiday, allowing attendees to choose from an extra day of craft courses. For example, I will be running an introduction to pole-lathe turning. The course will cover the basics of green woodworking, including wood selection, tool use, and finishing techniques. Participants will leave the course with new skills and a deeper appreciation for the craft.
Burwash Manor – A Stunning Venue
Burwash Manor is the perfect venue for the Bodgers Ball. Its charming atmosphere and range of shops, cafes, and other businesses sell various goods, including artisan foods, crafts, clothing, and homeware. The site is also home to several events throughout the year. They include a Christmas fair, a vintage festival, and a summer fete. Visitors to the Bodgers Ball can enjoy the beautiful surroundings and explore the unique range of businesses. Making it a perfect day out or weekend for the whole family.
In conclusion, the Bodgers Ball at Burwash Manor celebrates traditional woodworking techniques and a unique opportunity for woodworkers to connect and learn. Burwash Manor is the perfect venue for this year's Bodgers Ball with its charming atmosphere, range of businesses, and beautiful surroundings. If you want to attend the event or sign up for the pole lathe course, visit the Bodger's Ball website for more information.