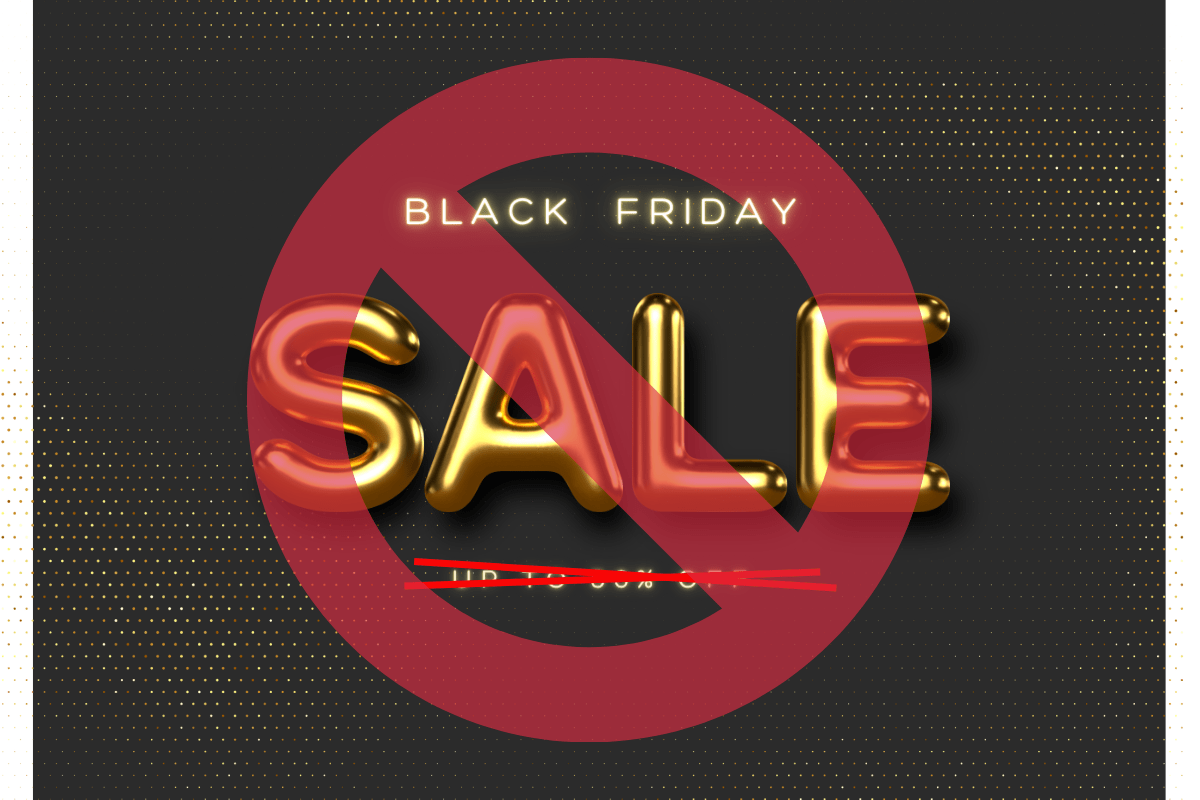 In recent years, large corporations have devised various sales tactics to get more of your money from you. These include Sunday trading, New Year Sales (that start on Boxing Day) and Black Friday.
A consequence has been the homogenisation of the high street and, in many instances, the loss of independent stores. I often see people on local Facebook groups complaining about the lack of choice in today's high streets. The culprit is often seen as greedy landlords and high business rates. Whilst there may be a grain of truth, I think the real culprits are consumers who have chosen to value convenience and cost over variety in the high street. For example, most British high streets have nail bars, barbers and hairdressers. How can these types of businesses compete if rent and rates are too high for other retailers? Well, these businesses are safe as their services clearly can't be offered online
What is Black Friday?
Imported from America, Black Friday is the first Friday after Thanks Giving. Which is normally between the 22nd and 28th of November. Black Friday traditionally signals the start of the Christmas shopping period for Americans.
Black Friday is an arbitrary date for large retailers to convince you to shop with them. It has nothing to do with British culture or traditional buying habits.
Who benefits from Black Friday?
Some consumers may get a deal on a mass-produced item, but there is some confusion as to whether retailers offer their best deals on the day.
The obvious answer is large retailers. They can offload poor-selling items at a reduced price, clearing room for new inventory. They may also be able to entice consumers to shop at their store rather than another major competitor.
Should independent traders offer Black Friday deals?
The choice is theirs. In my opinion, Black Friday depresses the market for all independent traders. In the long run, this will reduce consumer choice as independents often offer unique items where cost shouldn't be the determining factor on whether to buy or not (within reason).
What happens when you support independent craftspeople?
There are many benefits to supporting local businesses and independent traders/makers. First and foremost, many independent traders are already running on a shoestring budget, and your support can make a difference in whether they can continue trading.
When you spend your hard-earned cash at a local business, the profits are often spent in the local area supporting other small businesses, unlike buying from corporations where you support investors and faceless hedge fund managers.
Unique Gifts
The beauty of supporting craftspeople is they don't mass-produce items. Each piece is made in the hope that someone will buy it. Some crafts don't allow for mass production. Every bowl I make will be different because greenwood warps when it dries. Therefore, if I tried to create a set of identical bowls, there would still be variations.
Quality Gifts
Craftspeople are often their own worst critic. We spend years learning a skill and still see imperfections others would never notice. We continue to strive for a better product, and for many that choose to sell, it's often at a price that doesn't reflect the hours that went into making the item. For example, I've been turning wooden bowls for years – yet it's only recently that I feel confident enough to sell them.
Smaller Environmental Impact
This is generally true for craftspeople. We source materials locally, and the manufacturing process doesn't involve many machines or the transport of raw materials. I source wood for my bowls from local tree surgeons. Otherwise, the wood will be turned into firewood.
You are making dreams come true
Bowl turning has become a passion that I will continue no matter what. My dream is to be able to make a living from it. I love the time I spend making and teaching. I wouldn't be able to spend as much time doing either if I had to work in a traditional job. This leads me to my last point.
Start a happy dance
Can you imagine Jeff Bezos dancing for joy when Amazon makes a transaction for £100? It doesn't mean anything to him. Yet, every sale triggers a happy dance from a maker like myself. Not only does the sale help keep the maker making – it's recognition that what they are making has the potential to make someone else happy.