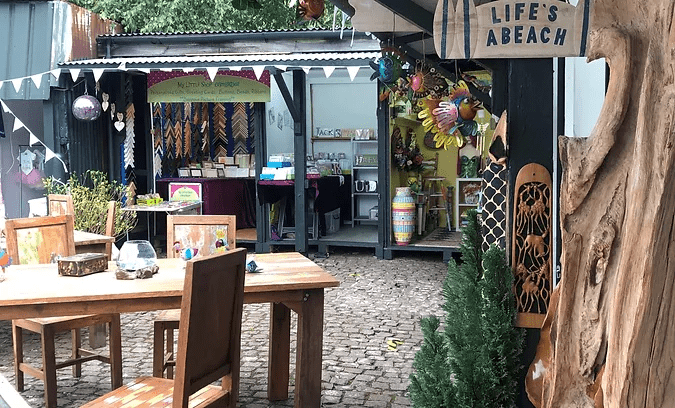 St. Ives is a historic and picturesque town in Cambridgeshire. It is a popular tourist attraction and has been used as a location for film, TV, and photography shoots. It also offers a range of shops including The Courtyard.
Independent traders at The Courtyard
The Courtyard includes a collection of over 35 independent traders. Many of those also make their own unique products.
Sellers include:
Victoria Angela Arts, Vikki is a local artist that takes commissions for paintings, carts, and family portraits.
The ceramics artist Sheena Harris. She handmakes sculptural vessels in natural and earthy tones.
JB Woodcrafts are also at The Courtyard
And now my handmade bowls and other wooden items are also on display. Ideal for daily use my bowls are all made on a traditional pole lathe, a technology that dates back as far as the Vikings and probably long before them.
Each bowl is unique as they are made using hand tools and techniques that are hundreds of years old. I will also be at the Courtyard every Wednesday afternoon if you would like to talk about a commission or simply to know more about this type of woodturning.
Sourcing material for my bowls
The wood used in my products is sourced from tree surgeons or from other woodworkers' projects. Mostly I am reclaiming wood that would otherwise be turned into firewood.
Each bowl is protected with a coat of walnut oil. However, if you are concerned about allergies I can use an alternative – simply let me know before you buy.
Prices
The price of a bowl will vary according to the size and species of wood.